Friday, April 24, 2015
Everyone mentions how these micro quadcopters (e.g. Nano QX) can take a beating and only having it for one week I've already broken...
Wire for the motor

Cause: while changing the props from yellow to green I tugged a tad to hard

Props (2 of them)

Cause: after stepping on it, reason is that I didn't realize that my son landed it right next to my foot

Cockpit cover

Cause: most likely from the stepping on it incident

Control Unit battery cable

Cause: it's a mystery since it was still working two days after I stepped on it but, would not be surprised that was the cause. Good thing I know how to solder wires to a circuit board.
All I can say is that if it wasn't for my clumsiness none of these items would not have been damaged only in the first week of owning it. So when others say these little copters can take a beating I do agree, since it still flies like new.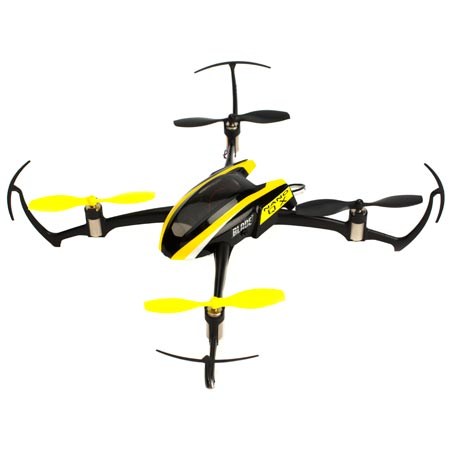 Thursday, April 23, 2015
Looking to attach this to my Blade Nano QX, I've seen footage of peeps using this on a Hubsan x4 and it flew pretty well. So I'm assuming that this shouldn't be a problem on the Nano QX.
The Quadcopter's that were reviewed displayed the top performing models that could help you a family member or friend select the

Best Quadcopter

for your specific requirements.
It's suggested that the

DJI Phantom

was the winner and if your into Aerial Photography that the

DJI Phantom 2 Vision+

would be a great choice. Both Quads offer Advanced Flying Experience, Video Recording & Facilities To Mount GoPro Cameras. You may consider buying the "Hubsan X4 H107C" if you are looking for a quadcopter for beginners.
:: My thoughts are that they left out a few especially two worth noting and that's the "Blade Nano QX" which is a micro quad that could be flown indoors and outdoors. Also, the "Blade 350QX3" which can give the DJI Phantom a nice challenge which is strictly made for outdoor use only.
Learn more at goo.gl/a2jst8